Scriptcs : Getting Started
Part 1 - Getting Started
Part 6 - Tools to make you productive
C# even though a really nice language has always been tied to Visual Studio. With mono we had the ability to write it on non-windows platforms as well. One other thing that mono had was the repl and the ability to script.
What is Scriptcs ?
Use C# as a scripting language powered by Roslyn
Uses the Rosyln nuget package
No IDE, No dlls
Xplat, CLI
Lighter experience with faster feedback
How many times have we done this ?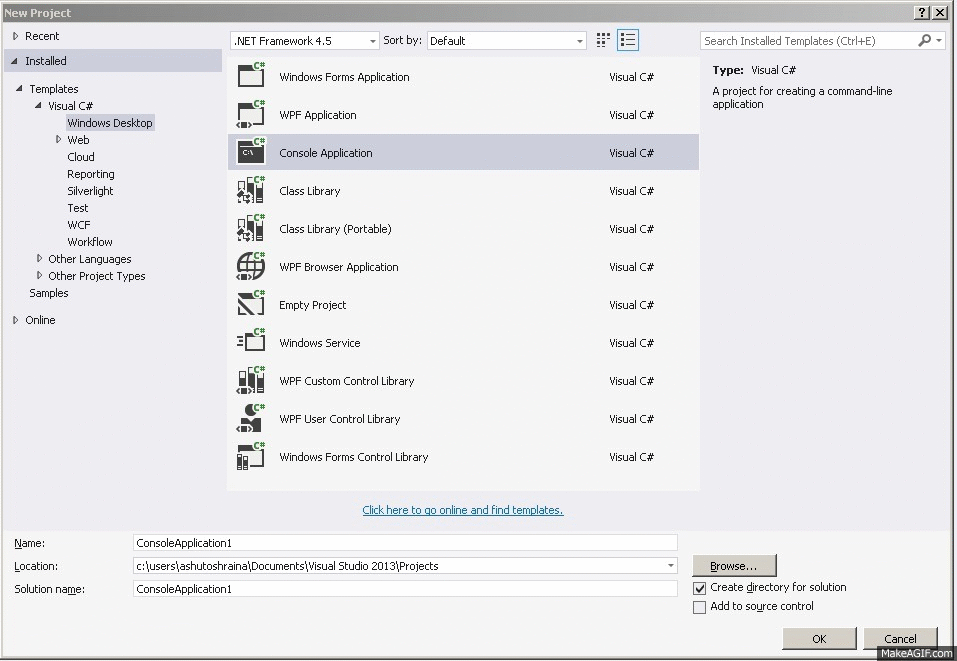 Everything is still typed and you get to try things out iteratively without using VS.

Roslyn is available as nuget package which means that we can get in there and do useful things with it.

Open Source, XPlat ...things that make us believe that it is going to solve a lot of problems.

Really nice CLI experience and what more there is a REPL there as well.
Significantly lighter experience which is a welcome change.
Getting Started
ScriptCS on Windows is easy to get started using Chocolatey.
cinst scriptcs

For Mac, Homebrew is the simplest way to go.
brew install scriptcs

I will interchangeably use mac and windows, but the things should be the same (leaving out the differences in runtime between mono and .net).
$ scriptcs
scriptcs (ctrl-c to exit or :help for help)

> Console.WriteLine("Hello World");
Hello World
>

That's a good start, we are able to write Hello World without doing the File -> New Project dance.
comments powered by

Disqus